Servicing High Yield Real Estate Debt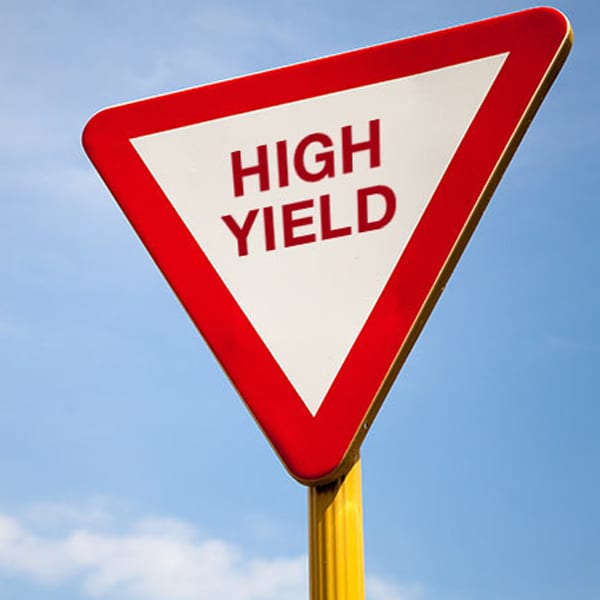 Recently I had an enlightening conversation with a hard money dealmaker from a real estate debt fund. He specialized in bridge, subordinate financing and construction loans. He told me he was moving on from high yield lending to aggregating distressed debt ("do you know where I can find any?"). While the high yield space remains flush with optimistic entrepreneurs and eager cash sources including a growing faction of old school institutions like life insurance companies he felt it was time to catch a few falling stars. This was echoed less than a week later by yet another hard money guy: "The sky is falling…or it will fall soon…can you hook me up?" (For the record, no, I can't).
I am not sure our industry is headed where these two guys think it is but I have been around long enough to know what goes up must come down. There are a lot of high yield deals in place and all of them won't make it. Hard money is the ultimate game of "musical chairs" but although some deals must fail there remains a sizeable number of them that don't have to fall off the cliff.
Life companies are exceptional at analyzing commercial real estate and mitigating loan-level risk. Smart money is on their high yield deals making it to maturity with metrics supporting permanent financing. What do life companies do differently? They don't just do every deal that comes their way. They can't. They hold their loans on their balance sheets. They can't liquidate their mortgage portfolios when things don't work out nor can they easily reboot under a different name. As a result, when they want to swap yield for risk they scratch and claw through every detail of a deal with Plans B through Z determined well before they reach investment committee. Life companies are exceptional at thinking through worst case scenarios because they must be even though they have the luxuries of capital access, deal flow and well-established mortgage portfolios to absorb potential losses.
Beyond their well-known discriminating tastes they are also obsessive about post-closing collateral surveillance. Loan structures are often CMBS-esque. Performance hurdles and loan covenants are monitored closely. Maybe most importantly, as an unwritten tactic in their overall risk management approach, they create a rapport with their borrowers both in-house and through a competent "high touch" servicer. Their servicer executes their risk management plan every single day.
Another chestnut delivered by one of the hard money dealmakers was that their borrower was indifferent to creating a rapport with the servicer or the dealmaker due to the itinerant nature of their borrowing habits. They borrow from where they can because of the type real estate deals they chase. Fair enough but this approach represents a missed opportunity for the high yield lender. A strong day-to-day relationship through a competent servicer leads to candor which leads to all parties becoming partners in problem-solving before a deal goes sideways. Knowing facts sooner allows the lender to act proactively versus waiting for an imminent game of liar's poker, dinked yields and "…distressed debt fund here we come."
How is this relationship achieved? It starts between the astute dealmaker and the borrower when the deal is being put together but it is maintained through a strong ground game after the loan closes. Essex Financial Services is your strong ground game. We specialize in executing loan-level hard money risk management plans by closely monitoring collateral performance and condition, advising on and enforcing loan and borrower covenants, processing construction loan draws, PIP oversight, tracking turnaround and lease-up progress, shrewd escrow and reserve administration, cash management and changing P&C/GL insurance coverage needs.
Essex Financial Services has in excess of $5 billion in assets under management and proactively services loans for 50 life companies, mortgage banking firms and direct lenders. We help keep your dealmakers in the deal-making mode while assuring optimum performance of your portfolio by executing your risk management plan. Bring us in. Your clients and investors will like the results.
Christian Baggett, Director of Business Development, Essex Financial Services